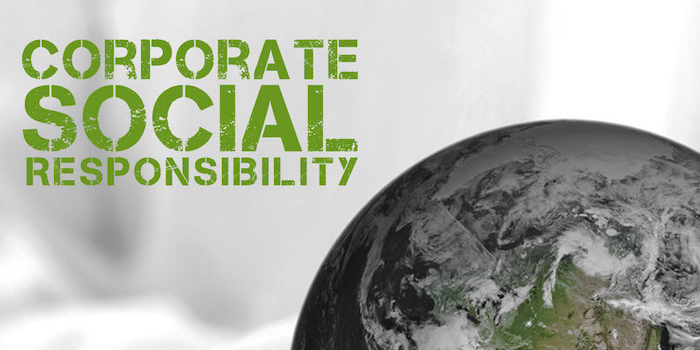 Socially conscious companies like Microsoft, Google, Apple, and Walt Disney are always a step ahead. They see change before it happens and they adjust. As our environment, economy, and culture changes, other companies have begun to move towards more sustainable and socially responsible businesses practices as well to keep up. This means, the demand for socially conscious leaders will increase. In response, a number of top universities have developed business programs that emphasize corporate social responsibility. A fine example is a program offered at Haas School of Business at UC Berkeley.
The school offers an MBA with an Emphasis in Corporate Social Responsibility (CSR). Other related options include Social Sector Leadership and Energy & Clean Technology. About MBA CSR program, Haas says:
"Leading companies recognize the long-term value of integrating social responsibility into core business strategy. An emphasis in corporate social responsibility prepares you to lead sustainability and CSR efforts within a company and to become an effective change agent for positive social impact. Courses, experiential learning opportunities and additional programming are offered by the Center for Responsible Business – an "action-tank" that brings students, companies and faculty together to explore issues of corporate responsibility and sustainability and inspire leaders who redefine good business." 
The program highlights unique courses such as Strategic Approaches for Global Social Impact, Intrapreneurship for Sustainability, The Business Case for Investing in Women, Haas Socially Responsible Investment Fund, Business Solutions for Global Megatrends, Social Lean Launchpad, Social Investing, Social Entrepreneurship, Strategic & Sustainable Business, Business & Natural Resources, and Business & Sustainable Supply Chains. 
Other schools that offer CSR or CSR-related programs include:
McCombs School of Business at the University of Texas at Austin (MBA Ethics and Corporate Responsibility
Tepper School of Business at Carnegie Mellon (MBA Ethics and Social Responsibility)
SC Johnson College of Business at Cornell University (MBA Leadership & Ethics or Sustainable Global Enterprise)
Ross School of Business and the School of Natural Resources and Environment (SNRE) at University of Michigan (Dual MBA/MS, more than 30 courses focus on social sustainability and entrepreneurship, corporate responsibility and change management, and environmental energy sustainability)
Yale School of Management (MBA Sustainability)
Kenan-Flager Business School at University of North Carolina (MBA with a Concentration in Sustainable Enterprise)
George Washington University School of Business (MBA with a Certificate in Responsible Management)
Harvard Business School (Integrated MBA, Social Enterprise Initiative)
Marriot School of Management at Brigham Young University (MBA, CSR-focused Internships, partnership with Google)
Stanford Graduate School of Business (MS in Environment and Resources/MBA)
Sauder School of Business at University of British Columbia (MBA Sustainability and Business)
Many schools also allow MBA students to customize their degree by choosing certain electives. If you are interested in an MBA program with a CSR focus, discuss your goals with the school's MBA program director. Keep In mind that as this focus area emerges, more schools will join the cause.
If you are a recent MBA CSR graduate, check out Forbes 10 Companies with the Best CSR Reputations.
Sources 
"Corporate Social Responsibility." The Berkeley MBA. Haas School of Business at University of California Berkeley, n.d. Web. 25 Mar. 2017.
Gloeckler, Geoff. "MBA Rankings: Top Schools for Sustainability." Bloomberg.com. Bloomberg L.P., 22 Jan. 2013. Web. 25 Mar. 2017.
Rampton, John. "15 of the Most Innovative MBA Programs." Inc.com. Inc. Magazine, 25 Sept. 2015. Web. 25 Mar. 2017.
Schuetze, Christopher F. "Social Responsibility and M.B.A.'s." The New York Times. The New York Times, 20 Oct. 2013. Web. 25 Mar. 2017.
Smith, Jacquelyn. "The 10 Companies with the Best CSR Reputations." Forbes. Forbes Magazine, 18 Nov. 2015. Web. 25 Mar. 2017.