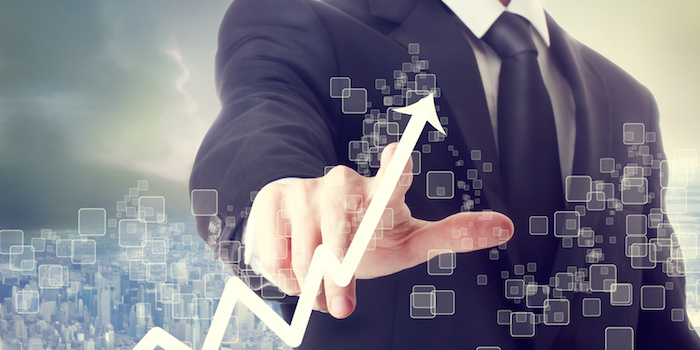 Just about every MBA program has an international component or two that allow students to gain the global experience and perspective today's companies are looking for. Some of these experiences may last a few weeks, while others may last an entire semester. While any international experience is a valuable asset, imagine what a year or two in France, Germany or England would do for your career. Well, this is the path that many MBA students choose to take today and one of the most popular locations is Europe. In fact, more than 60% of MBA students in Europe are foreign, with schools in the UK, France, and Spain leading the pack. 
Schools in these countries routinely recruit students from around the world, which makes the admissions process easier to navigate. However, getting admitted is still competitive. This is not surprising as most MBA programs in Europe are offered at some the world's best business schools. If you think you have what it takes to get in though, it's well worth the effort because an MBA from a top European business school can be a serious game changer during your job search back home. So what are some of the best European business schools for an MBA? Take a look at our list of 10, in no particular order. 
1. INSEAD, Fontainebleau, France 
INSEAD welcomed its first MBA class in 1959. The school has campuses in Europe (France), Asia (Singapore) and the Middle East (Abu Dhabi), as well as alliances with top institutions such as University of Pennsylvania-Wharton, Sorbonne Universités, and Tsinghua University. Ranked #1 in the world by Financial Times (FT), the INSEAD MBA Program offers an MBA, Global Executive MBA (EMBA), and the Tsinghua-INSEAD EMBA. According to Forbes, the schools MBA program had the highest return on investment of any MBA program in the world in 2015. The average INSEAD MBA grad earns $166,510 per year, and around 58% of 52,000 alumni from 169 countries hold C-Level positons.
INSEAD has Triple Crown Accreditation—AACSB International (The Association to Advance Collegiate Schools of Business), EQUIS (European Quality Improvement System), and AMBA (The Association of MBAs). 
2. IE Business School, Madrid, Spain 
IE Business School offers more MBA options than many other schools. This Triple Crown Accredited school offers a Full-Time International MBA that takes 12 months to complete and Part-Time MBAs including the Global MBA (15 Months), EMBA (10-13 Months), EMBA (15 Months), Global EMBA (15 Months), IE Brown EMBA (15 Months), and the IE-SMU (Singapore Management University) MBA (13 Months). With 90 nationalities represented on campus each year, IE Business School has an alumni of community of 46,000 professionals holding top-level positons in more than 100 countries. The average MBA graduate here earns $159,266 per year.  
3. Judge Business School, University of Cambridge, Cambridge, UK
The Judge Business School at Cambridge University offers a 12-month MBA and a 20-month EMBA. The MBA Class of 2016 consisted of 173 students, with 42 nationalities represented. The Cambridge Judge alumni community is 20,000 strong with graduates from more than 40 countries. The average MBA graduate of this AMBA and EQUIS accredited school earns $156,323 a year. 
4. London Business School, London, UK 
London Business School (LBS) ranks #1 in Europe by FT and Bloomberg. This is the second time the LBS MBA Program topped Bloomberg Businessweek's International MBA Rankings. Program offerings at this Triple Accredited school include MBA, EMBA, and EMBA-Global degrees. The average LBS MBA graduate earns $154,150 per year and they are members a global alumni community of over 42,000 successful business professionals in more than 155 countries. 
5. IESE Business School, Madrid, Spain 
IESE Business School is a school of the University of Navarra. It has campuses in Barcelona, Madrid, New York, and Munich and offices in São Paulo, Brazil. This global business school is Triple Accredited and offers three different MBA programs including a Full-Time MBA, Part-Time EMBA, and Part-Time Modular Global EMBA. Ranked 1st in Europe MBA Programs by The Economist (2016), IESE says that more than 90% of its MBA graduates land top positions within three months. The average salary for graduates is $140,185 per year.
6. HEC Paris School of Management, Paris, France
HEC Paris offers a unique EMBA that is jointly awarded by three universities including the London School of Economics & Political Science, New York University Stern School of Business, and HEC Paris School of Management. The "TRIUM Global Executive MBA" ranks #3 worldwide by FT and it attracts professionals from over thirty nationalities, with an average of 15 years' experience. Other program options include the HEC MBA, which has 16-month and 24-month options, and the HEC EMBA. Students in the HEC EMBA program may take classes in 14 locations worldwide. Graduates of the Triple Accredited HEC MBA Program average $134,299 per year. 
7. ESADE Business School, Barcelona, Spain
With more than 100 partnerships with international universities and organizations around the world and more 8,000 alumni living and working in more than 115 countries, ESADE is a bona fide Global business school. Program options include a Full-Time MBA, a Part-Time EMBA, a Part-Time Global EMBA, and a Part-Time Multinational MBA in partnership with Adolfo Ibanez School of Management. All programs at this Triple Crown Accredited school take 1.5 years or less to complete and students may study at campuses around the world in Barcelona, Madrid, India, China, Chile, and the U.S. Graduates of the ESADE MBA Program can expect to earn an average salary of $132,119 per year. This is an increase of 117% over the average pre-ESADE MBA salary. 
8. Warwick Business School, Coventry, England, UK 
Warwick Business School (WBS) is a school of the University of Warwick. The school has Triple Accreditation from AACSB, EQUIS and AMBA and it offers four MBA programs including a Full-Time MBA, a Distance Learning MBA, an EMBA, and the EMBA (London). The program currently has around 2,000 participants from more than 100 countries and it has a long list of famous alumni. Just a few include former CEO of Burger King and Heinz, and Dr. Ralf Speth—CEO of Jaguar Land Rover. The future also looks bright for today's WBS MBA graduates. They can expect to earn around $122,287 or more per year. 
9. Cass Business School at City, University London, London, UK 
One of City, University of London's five schools, Sir John Cass Business School offers a Full-Time MBA in London and EMBA degrees in London and Dubai. The Full-Time MBA takes 12 months to complete and the EMBA programs take two years to complete. For the London EMBA, students may choose between the EMBA format (delivered twice a week over a 24-month period) and the Modular EMBA format (delivered one long weekend a month (Friday-Monday) over a 24-month period). This Triple Accredited school ranks as Britain's sixth-best business school. As such, Cass MBA graduates can expect an 82% increase in their salary. The average Cass MBA holder earns $121,402 per year. 
10. Saïd Business School at University of Oxford, Oxford, England, UK 
Said Business School of the University of Oxford offers several MBA programs including a One-Year MBA, a 21-month EMBA, and the 1+1 MBA. The 1+1 program allows students to pair the Full-Time MBA with a one-year Master's program. Around 94% of Said MBA students are from outside the UK and they represent more than 58 nationalities. Not surprisingly, this AMBA and EQUIS accredited school has an alumni network that consists of more than 10,000 members living in 129 countries. According to the Economist, the base salary for EMBA graduates is an impressive $241,957. The median starting salary for MBA graduates isn't too shabby either. They average $100,366 per year, with a median signing bonus of $10,900. 
Sources 
Financial Times. The Financial Times LTD., n.d. Web. 8 Dec. 2016. 
Martin, Will. "These Are the 27 Best Universities in Europe to Do an MBA, According to the Financial Times." Business Insider. Business Insider, Inc., 2 Aug. 2016. Web. 8 Dec. 2016.       
"Oxford University." The Economist. The Economist Newspaper, 01 May 2015. Web. 8 Dec. 2016. 
"University of Oxford Said Business School." Forbes. Forbes Magazine, n.d. Web. 8 Dec. 2016. 
Note: All program information has been obtained directly from each school's official website.